ID Bump: Rick and Morty
SCAD collaboration with Adult Swim to produce four network ID bumps that reflect a variety of stylistic approaches and narrative structures. Here is the Rick and Morty bump I directed which aired on television in March 2019. Was also used by Adult Swim on social media outlets to promote Rick and Morty's first official soundtrack.
Also pitched and storyboarded for the Mr. Pickles bump that also aired!
Role: Director and character line-art Illustrator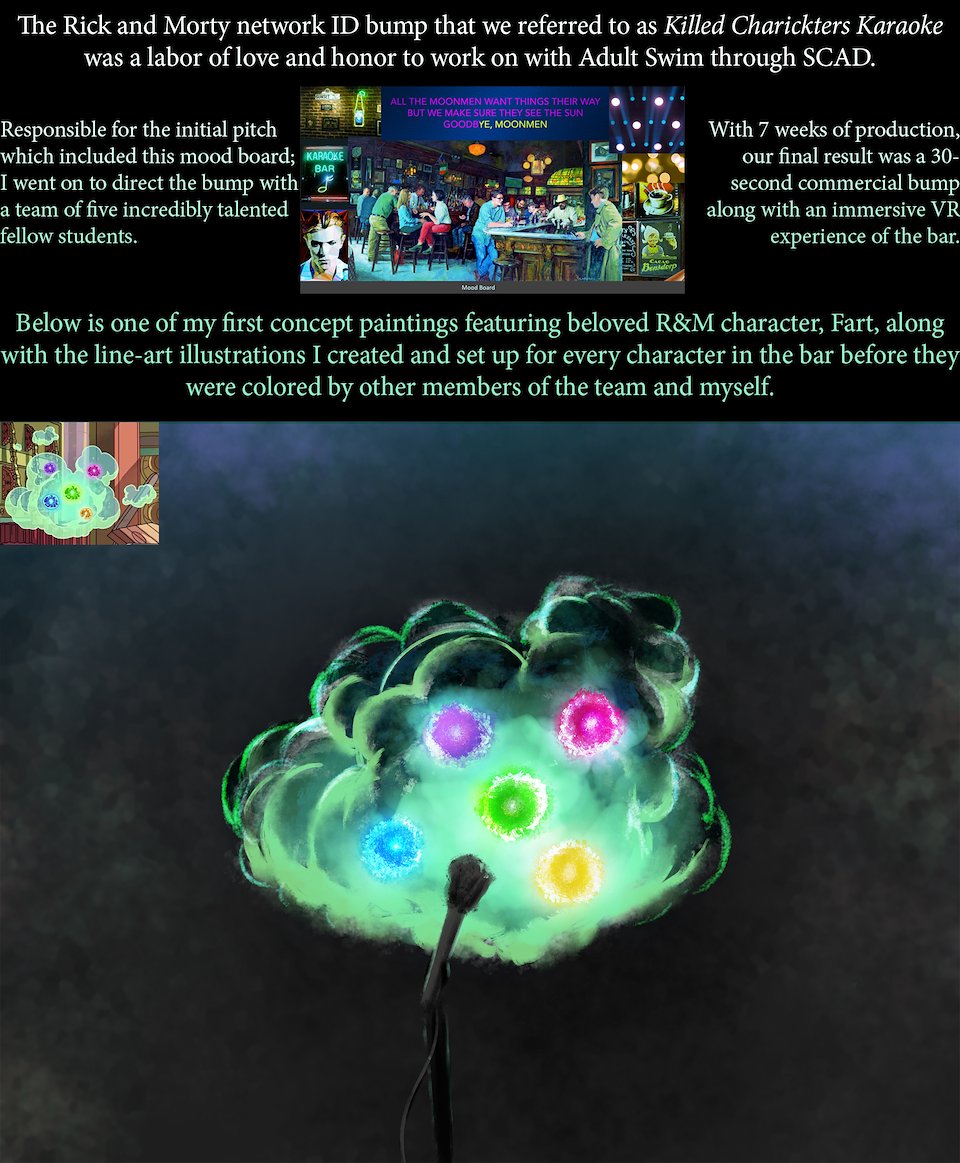 "I like this name…Fart."
One challenge was to re-envision each character to our moderately more realistic style while maintaining the integrity of that character.